Bootle Bull Ringtone
I found this on the Ships Nostalgia website today.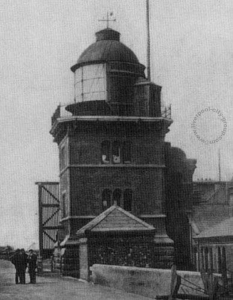 The Bootle Lighthouse on the Mersey was first built in 1877 to serve the Port of Liverpool and the fog siren was situated – on the north wall of Gladstone Dock in Liverpool.
The fog siren was called the Bootle Bull because the sound could be heard
for miles around, it was an eerie tone when it sounded!
There would be two deep sounds followed by silence for three or four second intervals.
You might be interested in a recording made of the Bootle Bull which I've saved in a ringtone format. Just download the file from the link below and add to your phone.